Home Skincare: Beauty Products at Home to Save You a Ton of Money
So, have you attended my 'Money-Saving Secrets: Beauty Products at Home' workshop for Oxford1Earth on Instagram? If you did, this blog is a detailed brief on that same talk. And if you missed it, you can read what you didn't manage to hear, here. This blog mainly covers facial scrubs and face masks and not any cosmetic beauty products.
First things first,
Why Should You Make Beauty Products At Home?
Well because beauty products are expensive. They are also confusing because there are so many options out there. And then there is zero faith on the ingredients.
I mean even a product that advertises itself to be all-natural may have synthetics, preservatives and parabens. I mean, do you even know what they actually mean when they say, contains safe synthetics and list out things like stearic acid, Cetearyl alcohol, methylparaben, propylparaben and what not!
So when you make beauty and skincare products at home, you are 100 per cent assured of the following:
You are sure of your ingredients. You know they are natural, they are fresh and they are safe. You know you have no preservatives and no harmful parabens.
You are sure your products are made safely. There is no animal testing involves so there is no animal cruelty either.
You have control over what you use. For example, if you are vegan, you can make skincare products without dairy, honey and wax. With store-bought products, you have no control over the ingredients.
You are helping the environment since there is no packaging involved with the products you make by yourself at home.
You save a ton of money. While any name brand lotion, cream or mask would cost you pretty pennies, what yo make and use at home is literally just a fraction of it.
What Ingredients Do You Need for Routine Skincare Products?
If you plan to make your own moisturizing creams and face masks at home, you really do not need an exotic list of ingredients. There is really no need to rush out and get epsom salts and essential oils, unless you want to go pro in this niche. What you really need, are simple kitchen ingredients…
Everyday fruits such as papaya, bananas, strawberries..
Everyday veggies such as cucumber, tomatoes, potatoes…
Everyday spices such as turmeric…
Everyday staples such as yogurt, gram flour (besan), honey and more.
That's it! And you are sorted for at least your basic skincare needs.
What's the Science? How to Pick the Right Products for Your Skin Type?
Yes, of course there is a method to the madness. You cannot indiscriminately choose a home skincare recipe because you just love an ingredient or because you love the way it smells. What you should make and use depends on two things: 1) your skin type and 2) your desired result.
You may have dry skin and want something that moisturizes for example, or you may have oily skin and you want to use something that nourishes without causing acne breakouts, or you may have sensitive skin and may want to do a few trials and errors to find out what suits you best… so on and so forth.
So before you look at the ingredients and recipes mentioned below, you need to have a clear idea of your desired outcome in mind, just as you should be completely aware of your skin type.
Some Simple Ingredients & Simple Recipes
If you are keen to make skincare and beauty products at home, the world… um, I mean, Google is your oyster. Both Google and Youtube open you up to a world of tried and tested recipes, some so ridiculously easy that you will wonder why you never tried this before.
Let's look at five common yet relatively unexplored kitchen ingredients and some simple skincare product recipes using them in different combinations to achieve different results. I will, of course, start with my most favourite one… avocados.
1. Avocado Seeds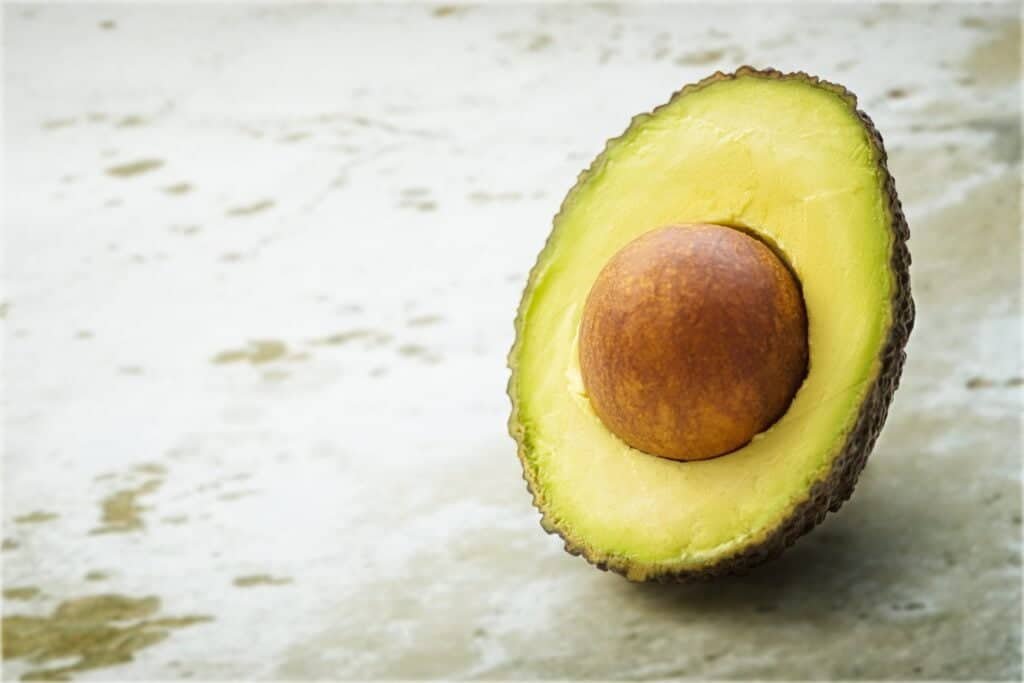 Let's face it, while avocados are excellent for skin care, they are pretty expensive. And not many of us can mash them up for facial applications very often. But did you know that avocado seeds, which are generally just thrown away, make excellent face masks?
If you like your facemasks balmy or smooth, boil these seeds and whisk them in a blender to make a smooth paste. Squeeze a tiny bit of lemon and apply as a facemask.
Just like avocados, avocado seeds are rich in antioxidants. They are also naturally anti-inflammatory, which is great if you have chronic acne. Though you should replace the lemon in the recipe with kaolin clay or multani mitti (fullers earth) because lemon can aggravate acne and irritate the skin when you are facing a breakout.
I for one prefer my facemasks to be scrubby rather than smooth. So if you want something that cleans your skin and offers the same nourishment, dry your seeds under the sun for a week or so (or bake them lightly). Then dry grind them into a coarse powder. I love to take a bit of this powder, add in some yoghurt and apply it as a nourishing face mask. When your masks start drying, wet your hands and rub lightly in circular motions before washing off. You'll notice the difference straight away.
2. Masoor Daal (Red Lentils)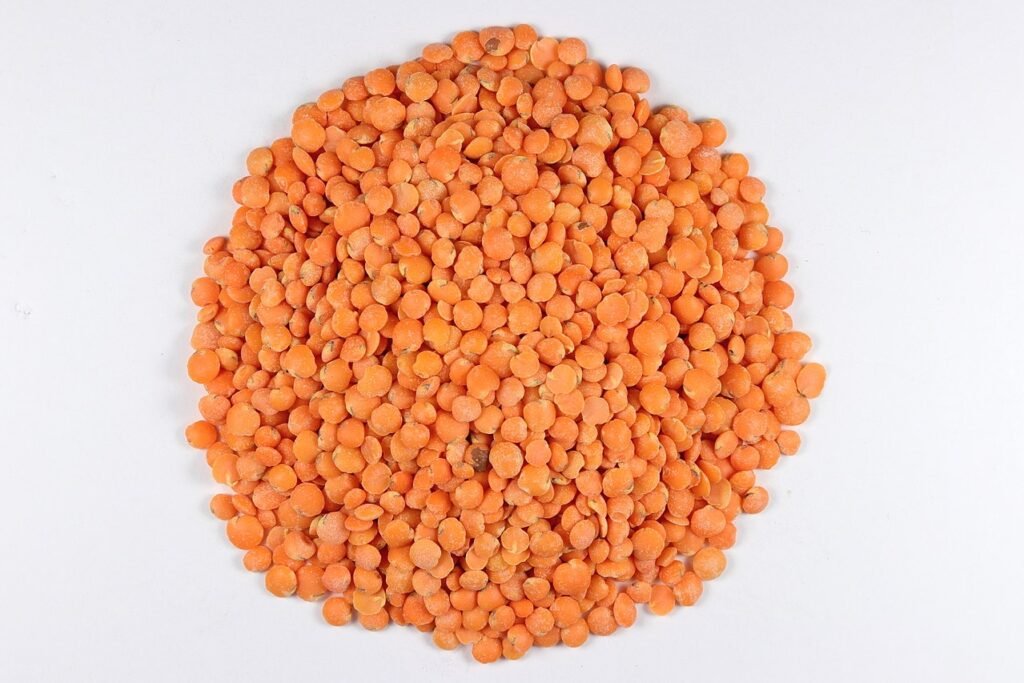 The versatile yet extremely beneficial masoor dal can be used as a face scrub as well as a face mask. To make a face scrub, grind the masoor dal into a fine powder. Soak the powder for a couple of hours. To a couple of teaspoons of this powder, add 2 teaspoons of besan (gram powder) and scrub your face with the mixture with light pressure and in circular motion. If you skin is excessively dry, add a teaspoon of malai (cream) to the mixture, before using it.
Masoor dal scrub is great to brighten skin and remove tan. It also helps remove dead skin cells and tightens pores.
To use the same as a face pack. Soak the whole dal overnight. With a little water, grind the dal into a fine paste. Add raw milk to make the paste smooth enough for easy application. Add a pinch of turmeric and a little bit of honey. Wash your face and apply this evenly. Wash off when dry.
3. Dried Orange Peel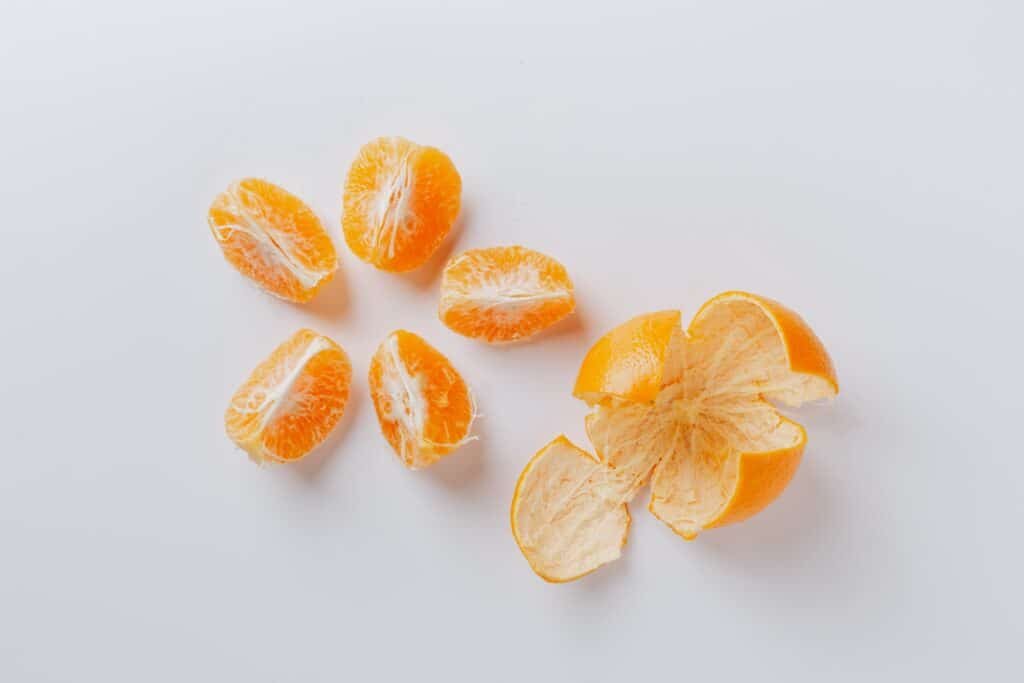 Did you know that orange peels have way more vitamin C than actual oranges? Well, they do. And not just that, they are also rich in other vitamins and minerals and work wonders on skin. Orange peels have anti-inflammatory properties and work wonders on skin pigmentation and dullness.
Though you can use orange peels in many different ways, my favourite one is to make a peel off face mask. Just dry a few orange peels under the sun and grind them into a smooth, fine powder. Add a little honey and set aside.
In a pan, heat a little water, add 0.25 to 0.5 tbsp of agar agar (you can use gelatin instead if you are not a vegetarian like me). Stir well, remove off heat. Add this mixture, little by little to the orange peel powder. Before the concoction thickens, apply it in a thick layer across your face. Since agar agar is a seaweed-derived product, it too offers several benefits to your skin.
As the mask cools and dries, it will tighten over your face and you can later simply pull it off in bits and pieces. This mask is not just great for all the benefits mentioned above, but it is also great to prevent acne and pull out difficult blackheads.
4. Ground Almonds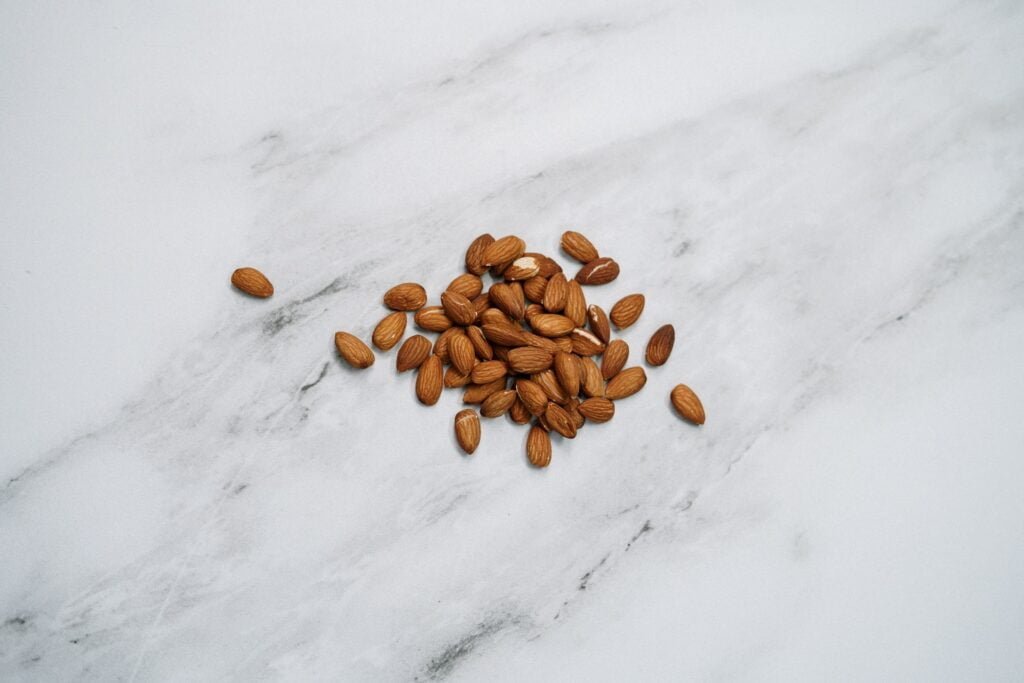 This is the easiest, fastest and most effective skincare ritual out there. Almonds are literally ambrosia for your skin. Grind your almonds into a fine powder, add a little raw milk and a pinch of turmeric. Apply it daily on your face and see visible results in just a few months! Take my word for this, this really is a miracle worker.
If your skin is excessively dry, moisture it well after you wash off the almond face mask. You can add a little bit of yoghurt or some glycerine to the mixture to mitigate some of the dryness that may be felt after use.
Almonds are high in vitamin E, a vitamin known to be beneficial to skin and hair. This mask also even out skin tone and brightens skin. It is perfect for pre-wedding preps. Just try this everyday for 2 to 3 months prior to your wedding and enjoy a glow everyone will be commenting about on your big day!
5. Rice Water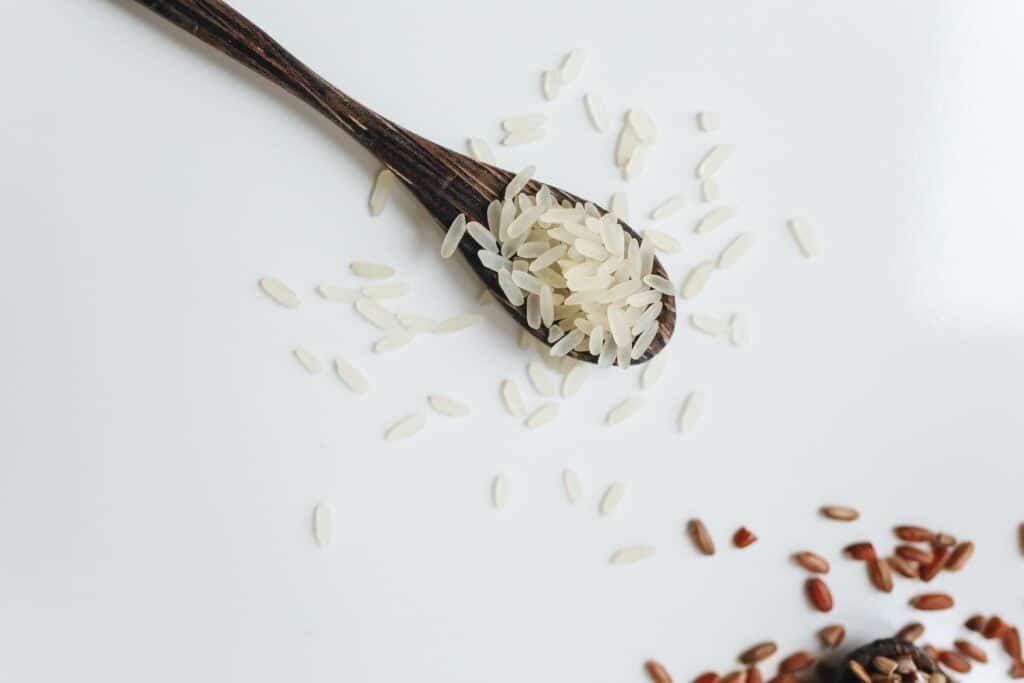 Rice flour is already quite a popular ingredient in homemade skin care products such as face masks and face washes and scrubs. But did you know that rice water too is an amazing and ridiculously easy skin care product that you can try at home. It works as great toner and leaves the skin feeling moisturized and nourished as a bonus.
Along with a number of essential vitamins and minerals, rice water contains ferulic acid. When used as a wipe-away toner, rice water cleanses pores and prevent acne that stems from pore blockages.
All you really need for this is rice. Take washed rice in a bowl and soak it in water for about an hour. Then drain the rice and use the water. Personally, I love to pour it in a spray-nozzle container so that I can spritz my face with a couple of sprays right before I go to bed. But I know many others who prefer to use it like a real toner and clean their faces with it using cotton pads. You can choose whatever works for you.
Apart from these 5 top ingredients for home-based skincare and beauty products, here are some more that you can use. You can even use these normally, like say for example, a slice of tomato can be rubbed on your face, left for a few minutes and then washed off, with no real prep and no recipe!
Tomatoes – Reduced skin dullness and prevents opening of pores, but may exacerbate acne, especially on sensitive skin
Tomato & Sugar Scrub

Just cut a tomato in half. Dip it in a plate of fine sugar (coconut sugar works even better) and scrub your face gently with the dipped tomato. Wash off later and feel the difference.
Aloe Vera – Moisturizes and nourishes the skin and is anti-microbial in nature.
Aloe Vera Trick to Close Open Pores

Take some pure aloe vera juice, add a few drops of lemon (optional). Freeze into ice cubes. Every evening after removing your makeup, rub an ice cube over your face to nourish and freshen it before bed.
Cucumber – soothes sun-damaged skin and reduced redness, puffiness and blemishes
Soothing Cucumber Cleanser

Blend some cucumber into juice. Add some aloe vera gel and mix well. Take it on a cotton pad and use it as an all-natural cleanser for your face.
Yoghurt (not suitable for vegans) – contains lactic and alpha-hydroxy acids that work as a mildly exfoliating peel. It also prevents breakouts and wrinkles and fine lines.
Yogurt & Honey Face Mask

Mix thick yogurt with honey and apply a thin layer on your washed face to exfoliate gentle and help in evening out your skin tone.
Lemon (avoid if you have sensitive skin or are prone to acne) – Rich in vitamin C, lemon tones and smoothens skin and works as a mild astringent.
Lemon Juice Drops to Lighten Dark Spots and Pigmentation

Not recommended for everyone, but it is known to work. Get rid of acne marks and dark spots in 3 to 4 weeks by applying lemon juice with a cotton bud on them.
Besan (Gram Flour) – clears the complexion, removes tan and cleanses the skin deeply.
Besan Face Wash for Oily Skin

In a bowl, mix besan with a few drops of rose water. Not enough to make a paste, just enough to wet it. Use this thick paste as a face cleanser. Wet your face thoroughly and using wet hands, rub a spoonful of the mixture on your face gently. Wash off and feel the difference.
Coconut Oil (Avoid if you have oily skin) – reduces inflammation, moisturizes distresses skin and prevents bacterial buildups.
Coconut Oil as a Primer

Not suitable for oily skin but works like magic on dry, flaky skin. Take just 1 or maximum 2 drops of coconut oil on your palm and give your palms a rub. Rub your face lightly with the oil on your palms now. Wait for a couple of minutes before the oil is soaked in and then apply your foundation and rest of the makeup. Not only will your foundation apply a lot more smoothly but it will also last a lot longer.
Honey (not suitable for vegans) – speeds up cellular healing, prevent acne and moisturizes dry skin.
Honey Treatment for Dark Knees & Elbows

Mix 1 tbsp of honey with 1 tbsp of olive oil and 0.5 tbsp of fresh lemon juice. Apply this on your darkened elbows and knees and rub lightly. Leave on a about 10 minutes and then wash off.
Raw Milk – unclogs pores, prevents acne and reduces pigmentation and dark spots.
Simple, cold raw milk cleanser

Chill some raw milk in the refrigerator. Using cotton balls or a cotton pad, apply it liberally all over your face every day. Leave it on for a few minutes and then wash off. This is a great cleanser that helps to unblock clogged pores.
Potatoes – have antiageing and exfoliatory properties. They help to brighten skin, reduce spots and even work on stubborn dark circles.
Potato Juice for Dark Circles

Juice and strain a potato and chill it in the refrigerator. Using some cotton, apply it twice daily on your dark circle and watch them lighten as weeks go by.
Sunflower Oil – helps to trap moisture and keep skin hydrated for longer.
Sunflower Oil and Sugar Face and Lip Scrub

Mix some 2 tbsp of fine brown sugar with 2 tablespoons of sunflower oil. Use this mixture to scrub your face and lips lightly. Wash off with light, fragrance free soaps or a good face wash thereafter.
Olive Oil – antibacterial properties that help prevent acne and other inflammations, also moisturizes and hydrates
Olive Oil Hydrating Mist for Dry Skin

Mix 1 tbsp of olive oil with 3 to 4 tbsp of rose water and about 8 to 10 tbsp of distilled/boiled water. Fill this mixture in a spray bottle. Before spraying it on your face, shake well each time. If you spray it on at night, you can leave it on till morning.
Cocoa Powder – slows skin ageing and makes skin look hydrated, fresh and dewy
The Most Luxurious Face Mask for Special Occasions

Take 4 tbsp of unsweetened cocoa powder and 4 tbsp of coffee powder. Add 2 to 3 tbsp of yogurt, or coconut cream if you are vegan. Whisk well to form a smooth, fluffy paste. Use this as a face mask after cleansing and exfoliating your skin. For best results, lightly steam your face before application to open the pores.
Coffee – reduces the appearance of sunspots, fine lines and other signs of skin ageing.
Coffee Body Scrub for Cellulite

Take half a cup coffee grounds (instant works as well) and add half a cup of coconut oil. Add two tablespoons of honey and mix well. Use this mixture to scrub your body. Give extra special attention to cellulite-prone areas before you wash it off.
Bananas – smoothens uneven skin, moisturizes and makes skin soft and supple
Easy-Peasy Banana Peel Rub

Just rub the insides of a banana peel across your face lightly and that's it! Works as a good exfoliator and also nourishes skin with all the vitamins and minerals contained in fresh bananas.
Papayas – removes dead skin and reduces blemishes, spots and pigmentation.
Papaya for Pimples

Juice a fresh papaya and strain it. Using a cotton ball, apply the juice liberally over areas affected by acne. Do this twice a day and see the difference on your pimples.
Strawberries – Delay ageing by boosting collagen
Strawberry, Rice Flour Face Mask for Sensitive Skin

Juice up a couple of strawberries. Add 1 to 2 tbsp of rice flour, a dash of honey and a few drops of fresh lemon juice. Mix it well. Add some distilled/boiled water to ensure that the mixture if not too thick. Apply a thick layer on your face and let it dry. Before washing it off, wet your face and hands and massage gently.
Green Tea – a topical anti-inflammatory agent that works wonders on redness, acne and sun burns
Green Tea Facial Mist

Green tea is extremely rich in antioxidants. Just brew some in water like regular tea. Fill the cooled brew in a spray bottle and use as a facial mist from time to time to keep your face fresh, energised and nourished.
Mint – controls oil production in extremely oily skin and reduces acne.
Blitz some mint,honey and yogurt in a blender. Add a teaspoon of boiled/distilled water to ensure that the mint leaves are completely blended. Add some multani mitti (Fullers earth) to this mixture and apply the same as a face mask.
Busting Some Urban Skincare Myths
Will popping a Vitamin E Capsule or Vitamin C capsule in my homemade facemask help?
If you take anything meant for oral consumption and apply it topically expecting miracle results, you are more often than not, disappointed.
In the case of Vitamin C, you are taking a water-soluble vitamin that is meant to be absorbed in the acidic environment of your stomach and applying it on your face without giving it a medium for absorption. Hence, most of the antioxidants meant to be absorbed in a PH3 environment are not absorbed by your skin and hence do not give you the desired benefits. Loose vitamin C powders meant for topical application are made stable and absorbable by changing their molecular structure. These thus fare better than the pills.
With vitamin E capsules, the scenario is a little different. I personally love them because they do offer great moisturization, but really, that's just it. It moisturizes because it is an oil, and it will moisturize just as any other oil will and should. But considering the vitamin E is fat soluble, topically applying it on your face does not give any real benefits of the actual vitamin other than the mentioned moisturization.
Is baking soda the miracle exfoliator that can cure my acne?
Baking soda does have exfoliatory properties and many claim to have had success in getting their acne under control with the use of mild and diluted baking soda.
But this is a strict no-no, unless you are using it under your dermatologist's strict supervision. Baking soda is highly alkaline and it can change the PH level of your skin. It strips your skin of moisture and can cause lasting and visible skin damage.
Is Aspirin the miracle I was waiting for to get rid of my pimples?
Many people have had success in getting rid of their pimples by topically applying aspirin paste on them. And yes, it does have salicylic acid and other ingredients that can clear away clogged pores and dry off your pimples. Yet, self-prescribing yourself something so strong and unnatural to treat your acne is indeed unnecessary when you could easily consult a dermatologist and get it treated in a safe and guided manner instead.
Do I Need Exotic Ingredients for My At-Home Skincare Products?
Yes, of course, Google and Youtube, and now even Pinterest is flooded with exotic skin care recipes that contain Himalayan Rock Salt, Epsom salts and essential oils but do you really need them? Well, unless they are readily available with you or unless you are planning to make your little personal homemade skincare products line into a money-making business, these are really not necessary. But they are a personal taste for sure.
For example, I personally love Himalayan Rock Salt in a simple salt and oil scrub that I make. But my preference is purely aesthetic. I love its pretty pink colour and that's about it. So unless you have such hangups, you are free to use just your own, easily available kitchen ingredients and make your beauty products without spending any extra pennies.
BONUS Skin Care Tips!
Korea leads the world in beauty and skincare industries and why not? Koreans do have excellent skin, or rather they do take care of their skins by eating right and taking deliberate and conscious care. Us Indians, we can certainly learn!
Here are some things that we do wrong and must avoid, as well as some things we must pick up from the Koreans and incorporate in our daily lives.
Indians do a disservice to their skin when they wash their faces by rubbing the skin too hard. This is the same even when we dry it. Koreans never rub, they just pat dry their faces after a wash or a shower.
No matter how late it is, Koreans always remove their makeup and wash their faces before calling it a night. Indians are so often guilty of being lazy with their skin care.
Koreans regularly steam their faces and apply face masks. Since Indians are so obsessed with salons, they go several days between facials and other skin regimes. Just doing a DIY facial or applying quality face masks at home is a great way to keep skin nourished and healthy between salon visits.
Koreans use serums/ampoules on their skin. These are concentrated nutrients for skin that are absorbed topically. Indians are yet to move past day creams and night creams which are often heavier in texture and lower in nutrients (and absorption) in comparison to concentrated serums.
The Indian sun is harsh, very very harsh. Taking care of your skin with a good sunscreen before you head out and with a good calming agent like cucumber after your sun exposure should be part of our daily routines. Yet, it is sadly not and many like me, do repent that later on, once the damage starts to show.
Koreans eat less oily and fried food than Indians and what we eat shows on our skin!
And Some Final Words
Nothings, absolutely nothing works miracles on your skin like making a few lifestyle changes. And of course these are easier said than done.
Drink at least 2 litres of water daily
Sleep at least 8 hours a day
Reduce or minimize screen time to your absolute lowest
Reduce sun exposure and use good sunscreens of at least 50 SPF and above
Eat right, avoid oily greasy foods, white flours and sugar.
Sorry, but that's the truth really. Yeah, I know, even I cannot wrap my head around the injustice of it all.

If you'd like to read more about natural face masks, here are two articles that might interest you: