Vegan Spicy Avocado Soup with Mint & Lemon: Day 6 Soup 2
As it gets colder here, I crave things that are hot, light and spicy. I had some ripe avocados lying around but then again I wasn't really looking for anything thick and creamy today. And then I came across this ridiculously simple recipe. And I was ecstatic because just like all of your guys out there, I had never thought that there could be a hot avocado soup out there that would be delightfully light and temptingly spicy.
This recipe is so simple that it really doesn't need a whole page recipe, but since we are doing this 10-Day, 20-Soups challenge, I must do what I must do. Before we begin though, here's a little in on this soup. The featured photo on the top is for the way this soup was served/presented. The photo below is this soup when it has been mixed up nicely and is just waiting to be eaten.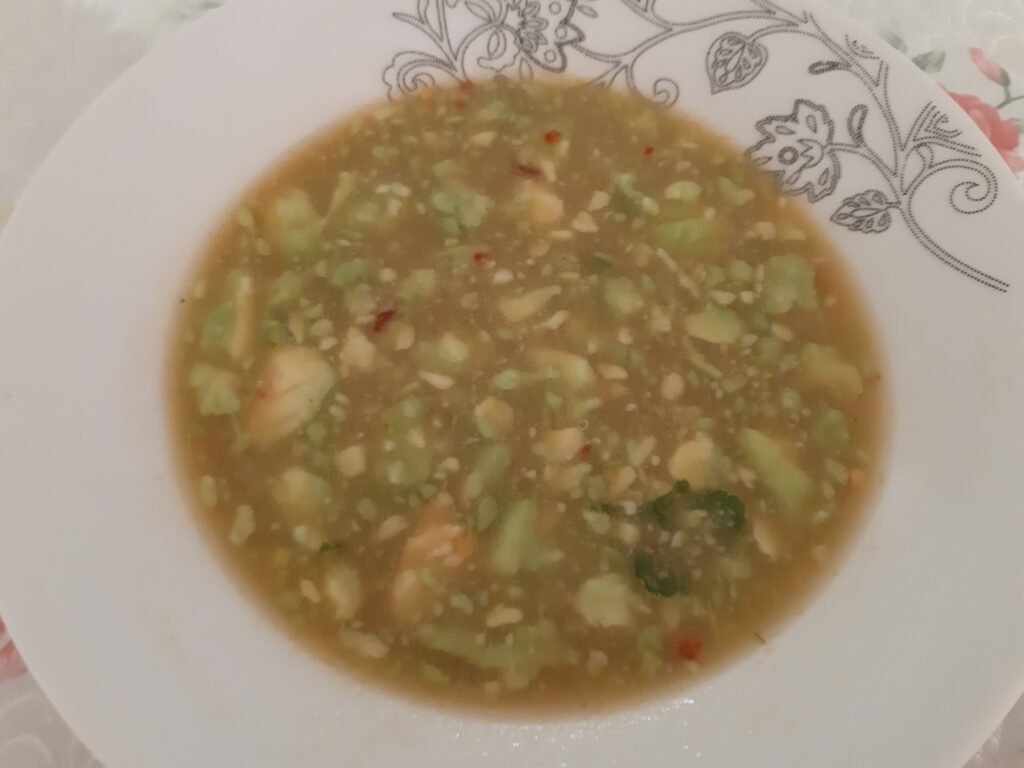 Spicy Avocado Soup with Mint & Lemon Ingredients
Serves 2
5 cups of vegetable stock (I used bouillon cubes)
3 avocados
1 large clove of garlic, very finely chopped
5 to 6 mint leaves finely chopped
1 tsp garic powder
2 tsps chilli flakes
1 tsp green chilli paste
1 tbsp fresh lemon juice
1 tsp honey / brown sugar
Salt to taste
Spicy Avocado Soup with Mint & Lemon Recipe
In a soup pot, bring the vegetable stock to boil. Add 1 tsp of honey/brown sugar and half of the freshly squeezed lemon juice. Add half the chilli flakes and half the lemon juice and leave on to simmer on a low flame.
In a separate bowl, spoon out the avocados and mash lightly to guacamole-like texture. Add the finely chopped garlic and the green chilli paste. Mix well. Add salt to taste, the remaining chilli flakes and help the lemon juice. mix well.
When ready to serve, take two heaped spoonfuls of the avocado mixture in the middle of a bowl and add the broth on the sides. Garnish with fresh mint leaves and serve.