LUSH Product Hack: Natural Face Mask at The Cost of a Cleanser
Last time, I'd tried a 7 day challenge for making and trying homemade face masks. This time I am doing something different. I am repurposing a product to make it work as something else!
Yes, LUSH products are good and I am a big fan of some of them. But they are also expensive, at least when compared to some other products out there. I love that they are fresh, contain natural ingredients (on most counts at least) and smell good. But I hate that I have to literally empty my pocket for some of their better face masks, like mask of magnaminty for example.
Mask of magnaminty is a gentle and mild, cleansing face and body mask, that costs significantly higher than their base-end product cleansers like Herbalism and Angels on Bare Skin for example. So I decided to try something different. Since Herbalism is also a gentle and mild cleanser, while having rich ingredients such as ground almonds, I tried it on as a mask. And it worked!
I loved the feel of my skin after applying it as a mask and leaving it there for 10 whole minutes. Not to mention that it worked perfectly as the cleanser it is when I re-wet my face and scrubbed it gently before washing it off too. Let's first look at the product before we look at the process.
LUSH Herbalism as a Cleanser
Herbalism is my favourite LUSH product and I have tried many. It is a gentle exfoliator and cleanser made with ground almonds and rice vinegar extracts. Whenever I use it (and that's almost daily), I fall in love with this product and how it leaves my skin feeling and looking when I wash it off. But then I wonder, with this product with such great ingredients, like almonds, kaolin and multiple essential oils, am I not wasting its goodness by washing it off my face in seconds?
So on Monday last week, as an experiment, I tried it on as a face mask. My face just felt clean but not much different than when I wash it using this product. But then I did this again… three times during the week to be exact and I started loving it. I think you will too.
Here's what I did.
LUSH Herbalism as a Face Mask
It was so easy, I could do this every day. I just scooped out two pinches full of herbalism in a bowl and added a couple of teaspoons of water to get it smooth and at the right consistency required for the application.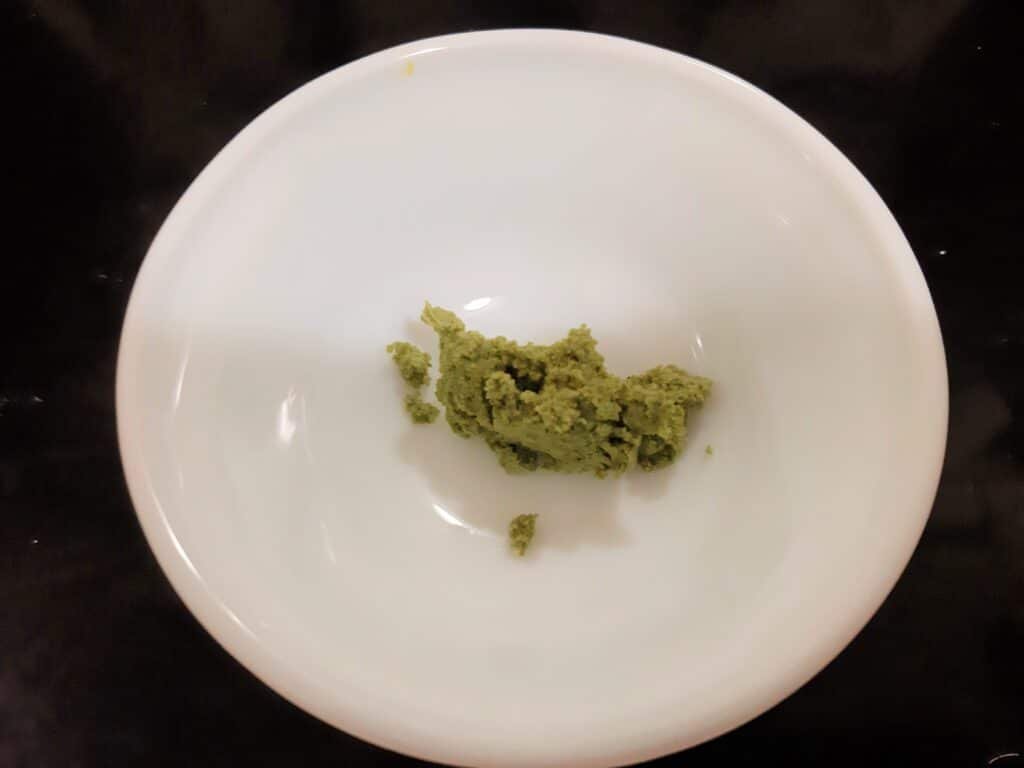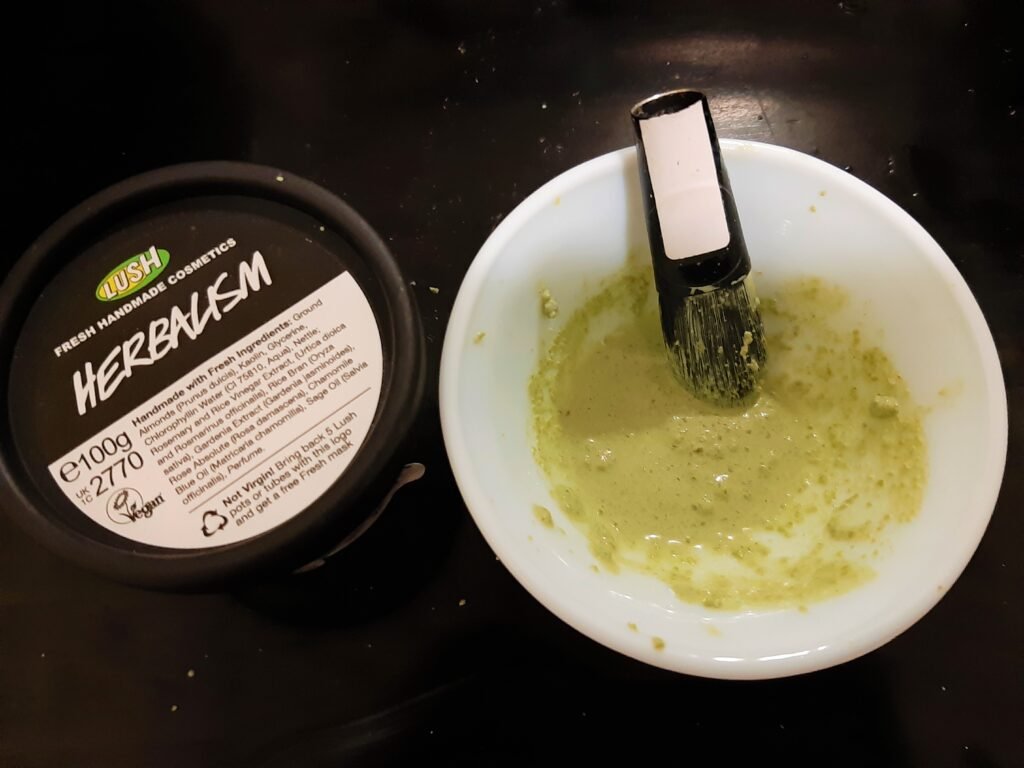 Then I just washed my face with a little warm water, wiped it dry and applied a nice, thick layer of the gooey green paste all across it. I also covered my dark circles and eyelids, but you can choose to keep it off those areas.
I then let it rest for 10 minutes. Then I wet my hands a little and massaged my face with very light pressure in circular motions. Then of course I washed it off.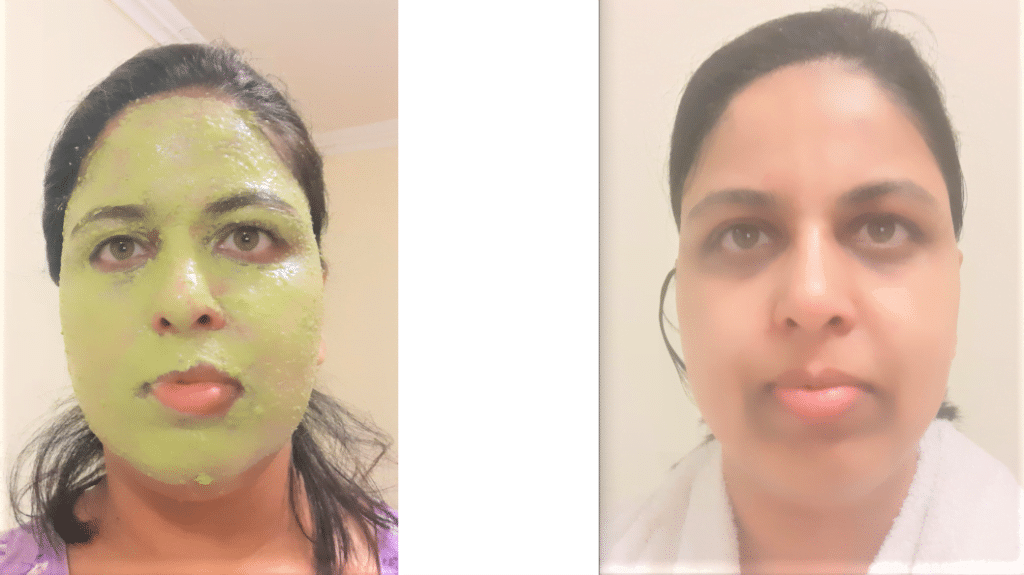 When you wash off the mask, you will immediately notice that your face is clean, clear and fresh. You can then finish off with applying a lightly moisturizing day dream like I did.
Try it. I think you'll love this money-saving hack to use a LUSH cleanser as a natural face mask. I can vouch for Herbalism, while you can try the others and let me know if they work or not.
And if you like homemade face masks, try this 7-Day 7-Face Masks Challenge. The blog contains 7 natural, homemade face mask recipes that I am sure you'll love. Drop us a comment if you do.