Home Entertainment During Quarantine: 5 + 5 Poignant, Relationship K-Dramas with Unique Plots
Let's face it, Korean Dramas are great entertainment. For just about anyone who is not actively put-off by subtitles, K-dramas are genius solutions to keep you happy and sane during these tough times of lockdowns and quarantines.
For many, Korean dramas, especially in the romance and relationships genres, are a little unreal and over the top. But here are 10 slice-of-life K-dramas with poignant storylines that hit you just right. I personally recommend that you watch these 5 (+5) relationship K-dramas if you love real, down-to-earth relationships, honest (oftentimes selfish) motivations and stories conveyed through unspoken dialogues.
1. Goblin / Guardian: The Lonely & Great God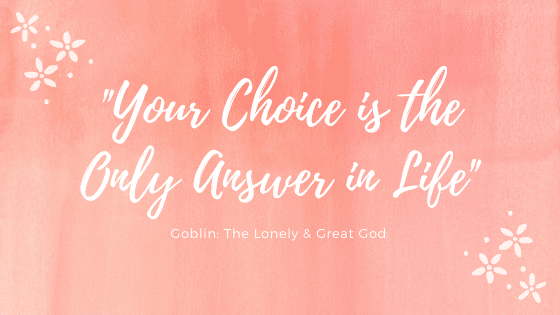 Goblin is a fantasy genre kdrama portraying the love story between a cursed goblin and his human bride. And yet, it is not the central theme of "love" that steals your heart as your watch the show, but rather the friendship or "bromance" between the two male leads (a goblin and a grim reaper) that has you hooked from start to end.
Keep tissues handy, not just because there are emotional scenes that are beautifully written and equally beautifully portrayed, but because you are sure to tear up for laughing so hard in many scenes. I would like to recommend that you go watch this one without divulging too much of the very intricate plot. I know you will thank me later.
The show has 16 + 3 episodes in total and it stars the supremely talented Gong Yoo with Kim Go-eun, along with Lee Dong-wook, Yoo In-na, and Yook Sung-jae.
2. Secret / Secret Love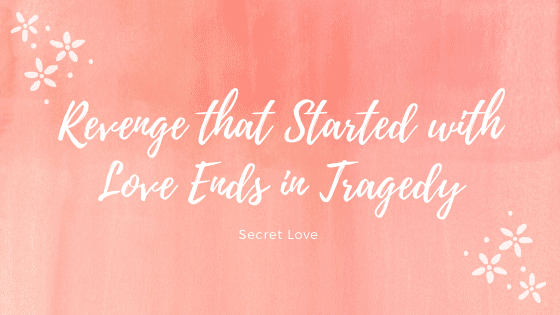 After a hit and run accident that kills the young love of a man and their unborn child, the man goes all out in his quest for revenge. But as the name suggests, there are several secrets interwoven within this simplistic premise. And just when you thought you had the plot all figured out, more secrets spill out and your theories go out for a toss.
Ji Sung and Hwang Jun-Eum are supremely talented actors, but when paired with an equally phenomenal story, they hit the ball out of the park. This show requires boxes and boxes of tissues if you are an emotionally involved viewer.
As you progress through the show's 16 episodes, you learn to understand the characters, the complex emotions that rule them and the changes that their relationship dynamics go through as skeletons keep falling out of closets. This show is a must-watch if you like plots that keep you on your toes, especially revenge dramas that are best served cold!
3. The Heirs / The Inheritors
I cannot tell you just how many times I have watched this kdrama. It has a great story that keeps you involved, it has some of Korea's hottest superstars as the main leads and it has a phenomenal OST! Add to it the fact that this is a teen drama set in contemporary times, rather than the two other genres that Korea loves – period dramas and alternate reality/fantasy Kdramas, and you know you have got a hit.
The Heirs is a story about Korea's class divide between the rich and the poor. It is a love story that challenges these divisive norms and it highlights the helplessness of the rich kids to follow not just the diktats of society but also the rules set by their own families. Though the premise of the plot sounds simplistic, it is beautifully executed with several little stories interspersed between the story of the two main leads.
Maybe the fact that I love Kim Woo Bin plays a big part into my liking the drama, and I am sure that's the case with the countless people who love it for Lee Min-Ho or Park Shin-Hye, but if you choose to watch this drama, I guarantee that you will not keep it down till you finish all 20 of its episodes. I especially love the build-up of romantic emotions between the two leads in the first few episodes where both can feel the pull but are still unsure about what it exactly is.
4. Moon Lovers: Scarlet Heart Ryeo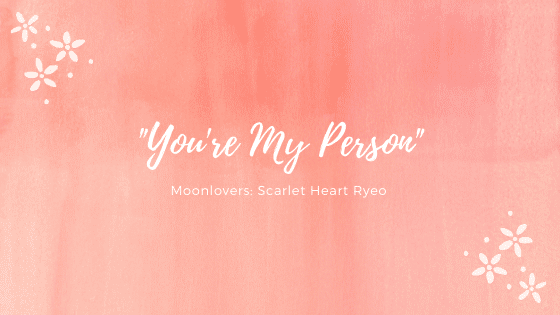 It would not be wrong to say that I watched this drama because IU (Lee Ji-eun) was the main female lead. This multi-talented starlet picks some of the best projects and I have loved almost all of her picks – My Mister, Scarlet Heart Ryeo and Hotel del Luna being some of my favourites. In fact, they are so good, two of these three make it to this top 10 list of Kdramas too.
Though the drama failed to impress local Korean audiences despite it being one of the largest budget dramas ever, it did phenomenally worldwide and is something of a cult-classic among Kdrama lovers – kind of like a, 'have you graduated to Scarlet Heart yet?
The period drama is about a modern-day girl who gets transported back in history to the palace of the ruling Wangs. What ensures is hilarity, palace politics and some beautiful relationships, for lack of a better word. The drama captures friendship, first love, selfishness, helplessness, love that makes you rebel against all odds, love that makes you willing to face death and much more. It also keeps you hooked on the changing dynamics of the relationships between the 8 young princes and this weird girl that literally drops out of nowhere.
Keep tissues handy once again, you will need them intermittently through all 20 episodes, more so as the drama draws to an end. Once it does end, you will be left with haunting memories that will never leave you, like a picture of a solitary Lee Joon-gi shielding a soaking wet IU from the pouring rain with his cloak as she kneels in front of the royal palace to plead for her friend's life! Evocative enough to hit you right in the feels.
5. My Mister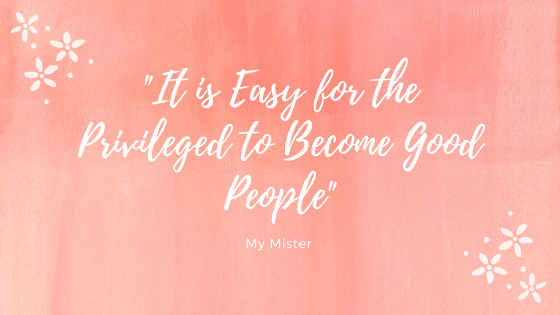 If you were to ask me which is my favourite Kdrama, despite my love for all of the four above, I would select this one. One that not many would even put on their list, for the show was not accepted well in Korea (it seems they prejudged the show based on the age gap between the two main leads) and just a few even know about it elsewhere. This underrated, slice-of-life drama has been unanimously loved by everyone who has managed to watch it and I can say without an ounce of hesitation, if you do watch it, you will most definitely love it.
To be honest, the drama is dark and real. The background score, the background settings, the clothes, the dialogues all scream 'mediocre', after all, this drama is about real people with ordinary, mediocre lives. Also, strictly speaking, this is not a romance drama, it is a relationship drama between two unlikely friends who come to care for each other, look out for each other and rely on each other. So unlike other Kdramas, there are no beautiful locations, knee-weakening kisses and sensational romantic scenes that give you goosebumps. There is also a whole lot of drinking, a whole lot of drab office scenes, some real-life violence and infidelity and some real-life 'finding some hope, some silver-living and living through whatever messes that life brings your way'.
Yeah, it is that kind of a drama. It is about losers meetings losers and finding a way to win! It is about attachments that cannot be explained in words, cannot be labelled with tags and cannot go further than being just that, emotional, attachments!
Lee Sun Gyun and IU bring out the best in a story where a lot is felt and very little is said. In its 16 + 1 episodes, you literally live the desperation, the resourcefulness, the bleak outlooks, the decisions necessitated by circumstances and the entanglements that you have no power over. You feel the darkness, the bleakness, the hurt, the pain and the loyalty, oh yes, the loyalty, despite it being unspoken and unwritten. Something you can count on, inexplicably and from an unexpected quarter. Watch it, you won't regret it.
Apart from these 5, here are 5 more recommendations, especially for people who make have a different K-drama appetite than mine. If I were to pick one from these last 5, I'd lick number 10!
6. Another Miss Oh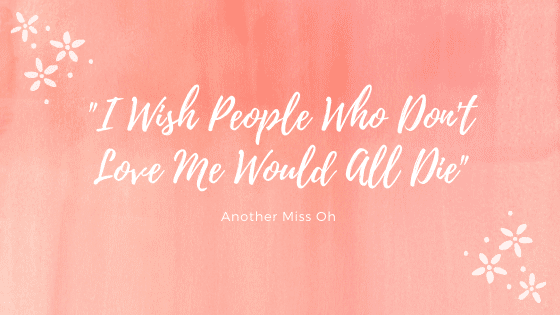 Another Miss Oh is a unique story and anyone who has ever shared a name with another in close proximity will get it slightly better than others. The drama starts out with revenge but moves on to several other things while keeping the melodrama firmly in place. It stars Seo Hyun-jin and Eric Mun and has 18 episodes that explore love, emotional scars, life and more.
7. Uncontrollably Fond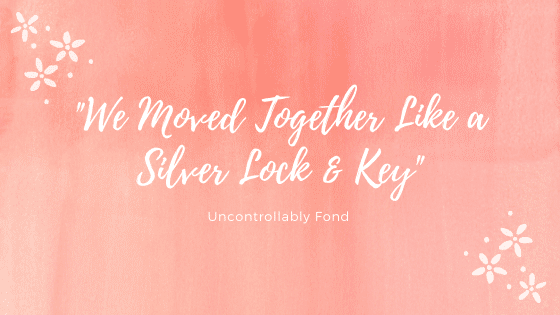 DO NOT watch this show if you are easily depressed or easy to hit emotional lows, for this show leaves you half of what you were when you started. I'll be honest, I cried buckets and buckets. My mom walked in once to counsel me, she was genuinely concerned that I was going through something.
Of course, this show has Kim Woo Bin and Bae Suzy, both fantastically talented actors, but the last time another show hit me so raw on my emotions was when I watched Woo Bin's girlfriend Shin Min-ah in A Love to Kill (another great show, by the way). The drama covers a whole lot of intrigue against the underlying premise of a terminally-ill star who loves a life-troubled nobody! And that description hardly does it any justice at all!
8. Something in the Rain / Pretty Noona who Buys Me Food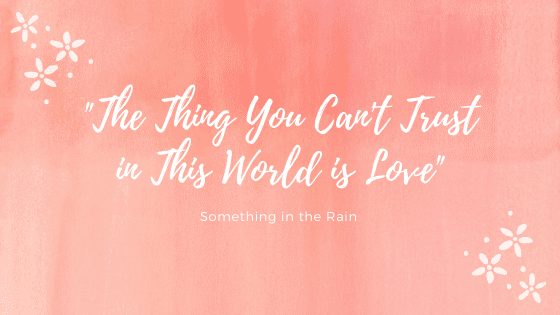 They say love makes you strong, and here's a drama that walks you through exactly that. Love here is a taboo according to social norms in Korea, the female lead is way older than the male lead, the family disapproves, so on and so forth. Though the plot itself has been explored several times before, I assure you, not quite like this one. Bring into the mix workplace discrimination and you have romance cum workplace drama that has a lot going for it, not just the romance, but especially the romance!
9. Crash Landing on You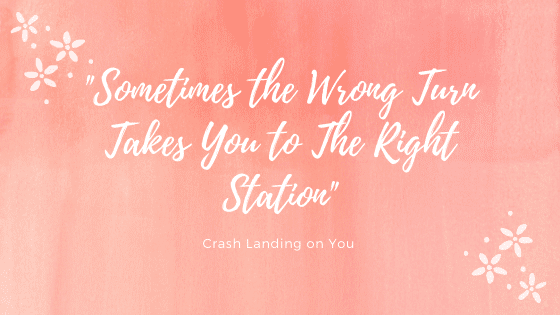 The second lead syndrome will hit you hard on this one, despite the mighty Hyun Bin being part of the same project. This drama has a unique plot. Son je Jin, a successful entrepreneur and heiress in South Korea finds herself stranded in North Korea after a paragliding accident. With with assistance of some, initially reluctant North Korean soldiers, this story is about how she finds her way back to South Korea and how she finds and retains love that's from borders that just can't be crossed!
10. Descendants of the Sun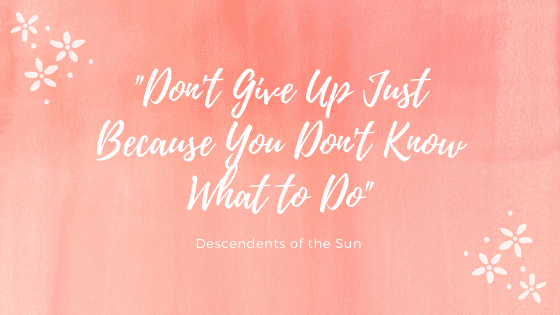 Descendants of the Sun, or DOTS as it is fondly remembered in Kdrama-loving circles, is a mega-drama that takes you through the lives of army-men and doctors, with an overlapping romance between the main leads belonging to the two professions. The less said about this show is more for you to explore, because the story, the cast, the dialogues, the cinematography and the locations are spot on. And the OST, it is to die for!