Easy, Creamy, Vegan Broccoli Soup: Day 3, Soup 2
If you hate broccoli, like me, this broccoli soup is for you. If you can't stand the sight of it, the smell of it, like me, this is the soup for you. For it looks good, smells good (or rather, not as bad as cooked broccoli does) and tastes super delicious.
To top it, this soup is so easy to make, you could whip it up in just 20 minutes or so and with absolutely minimal ingredients and hardly any wastage. If you are a fan of zero-waste, vegan cooking that is fast, easy and tasty, this is the soup for you.
Here's what mine looked like, and you already know, I am no Masterchef, nor inclined to put in any effort for artistic presentations.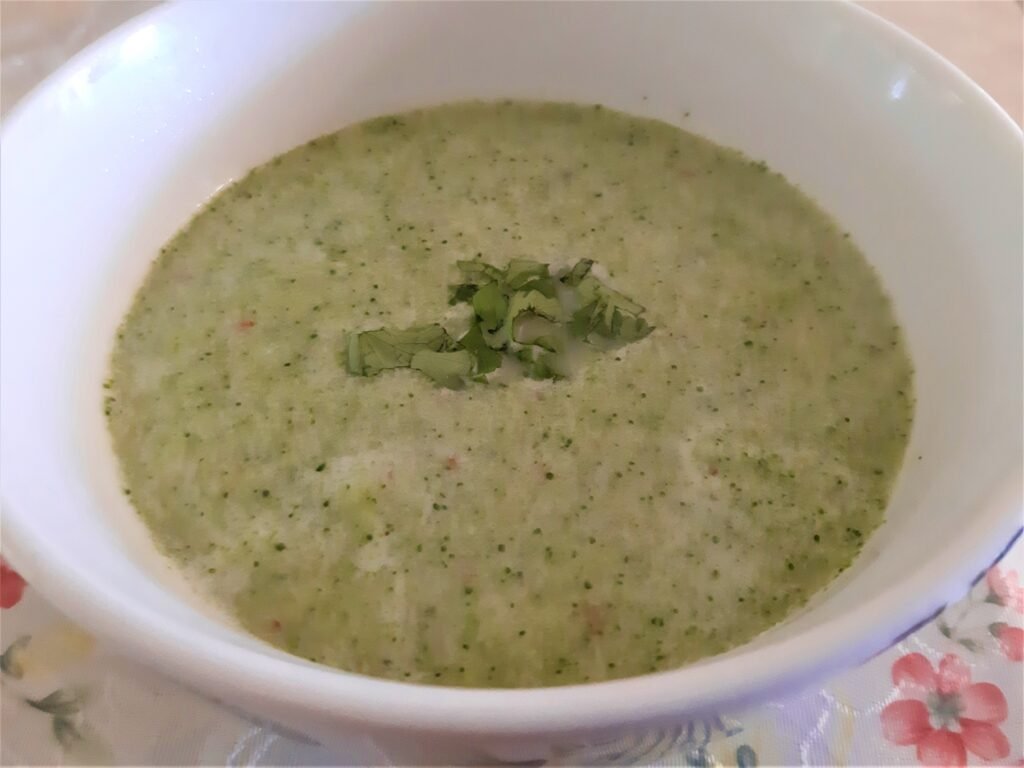 Vegan Broccoli Soup Ingredients
Serves 2
One large broccoli roughly chopped into small florets (keep the stalks, zero-waste, remember?)
2 – 3 cloves of garlic
1 medium-sized onion, roughly chopped
4 – 5 sprigs of coriander
1 tsp olive oil
Salt and pepper to taste
Italian herbs seasoning to taste (or dried thyme + oregano) (optional)
Chilli flakes if you like your soups slightly spicy (optional)
Vegan Broccoli Soup Ingredients
In a soup pot, heat the olive oil and roast the garlic. Don't let it brown. Add the roughly chopped onions and cook on low flame till the onion softens. Once again, do not let the onions brown and caramelize. Once the onions are soft, add in the broccoli and stir well.
Add 4 to 5 cups of boiling hot water along with the seasoning, the herbs and the chilli flakes. Cook for a few seconds and add the sprigs of coriander. If you like, you can leave a few out for your garnish. Without letting the broccoli overcook, remove the soup pot off the flame and let the contents cool down.
Once the contents have cooked completely, transfer the contents to a blender and blend to a smooth puree. You can heat this puree and serve the soup as is, hot.