10 Epic 2021 Kdramas To Watch (& Love) in 2022
As we head into 2022, it is time to look back and countdown on the best 2021 Kdramas to watch; epic, obsessive Korean dramas that hook you in from the first episode to the last, and 2021 Kdramas that go beyond the global sensation called Squid Game. Of course, for any avid Kdrama lover, picking a top Korean Drama from all those we watched in 2021 or even picking the 10 best Kdramas of 2021 is a difficult task. So let's have a disclaimer first. This list of 10 Best 2021 Kdramas is my personal one based on my personal taste and choices. You may or may not agree with it, but it should serve as a good reference point if you are looking for good Korean dramas of 2021 to pick and watch in 2022.
And though I prefer a light, romantic drama on most days [romantic Kdramas like Crash Landing on You (2019-2020) for example], they have been in my humble opinion like Nevertheless (starring Song Kang and Han So Hee), most disappointing and mediocre this year. So this particular mix of my favorite 2021 Kdramas is a mix of Historical Kdramas, Medical Kdramas, Romantic Kdramas, edge-of-seat Thriller Kdramas and Sci-Fi Kdramas that range from supernatural, futuristic, and dystopian, to blood, gore and even time travel!
So without much ado, let's begin the Top 10 2021 Kdramas to watch in 2022 countdown.
1. My Best 2021 Kdrama: The Devil Judge
Starring Ji Sung, Kim Min-Jung , Jin Young and Park Gyu-young
TDJ or The Devil Judge has a golden cast and a mind-blowing plotline that's set in a dystopian Korea, just on the other side of an infectious disease pandemic. It has an equally apt and memorable OST, with each piece in the soundtrack fitting in perfectly with the characters and the situations. The story is fast-paced and keeps you hooked through and through too. The three main leads have great chemistry besides displaying top class acting prowess. Three things are the highlight of the drama.
1. That you are never sure if the hero is the hero since he has far too many shades of grey and follows the principle of 'the end justifies the means'.
2. The chemistry between the two male leads, sometimes brothers, sometimes friends, but at all times a connection, an affection even in times of distrust.
3. The lead villainess and this should really be point number 1. Kim Min-Jung had first impressed me in Mr. Sunshine and she has topped herself and made me a lifelong fan with this one. She portrays the role of a 'cruel enough to kill someone to get what she wants' villain who still has a soft heart, only reserved for the one she cares for. The character is well nuanced enough to show her conflict in having to do what needs to be done, and yet giving her love interest a chance at all times, always a way out if he would only just take it. Enough spoilers, suffice to say, I love her here and she is the star of this Korean series right alongside the mighty Ji Sung.
It is my top Kdrama of 2021 by leaps and miles!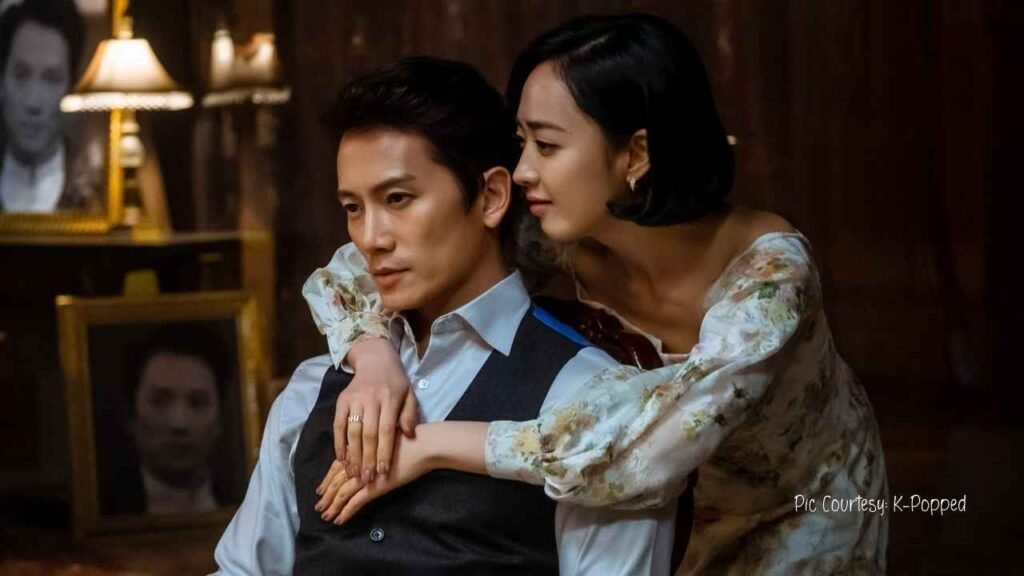 2. Sisyphus The Myth: #2 Best 2021 Kdramas to Watch
Starring Park Shin-hye and Jo Seung-Woo
If you haven't managed to watch Sisyphus The Myth Korean drama in 2021, keep it on your list for 2022. It is a must-watch Kdrama if you like scripts that keep you on your toes and plots that keep you guessing. Just like The Devil Judge, this drama is available on Netflix and is a sci-fi action thriller. If you like dramas that make you use brain power, this one is truly for you, since there is also some time travel involved (that requires you to keep track of what is happening and when).
Unlike King The Eternal Monarch, the last time-travel romance drama that hooked us in, this one is slightly easier to follow, though it does get difficult in places where it requires you to concentrate, at least towards the end. Fans of the show though hope for a Season 2 since the ending did leave a few questions still unanswered.
3. The Silent Sea: Best Sci-Fi Mystery Thriller 2021
Starring Gong Yoo and Bae Doona (a star-studded cast for me!)
This is a Netflix Original thriller Sci-Fi series, a one of a kind Korean drama actually, that's set out in space. I wouldn't want to give any spoilers since it really is a unique Korean drama story, so here's a mini review instead.
If you are a Sci-Fi lover, don't miss this one. I highly recommend it.
It grips you from episode 1 and doesn't let up on its hold right till the last few minutes. As mysteries unfold and we keep trying to identify the allies from the enemies, you are greeted with equal parts horror, equal parts shock and a healthy sprinkling of curiosity in each episode.
Great, tight storytelling with very few loose pieces. Just a few sentimental backstories for character building, not enough for you to yawn through though. A crisp script that is given complete justice by the spot-on casting. You expect Gong Yoo and Bae Doona to steal the show, and they fulfill these expectations to the T.
My only bone to pick with the scriptwriter is the last 10 odd minutes that left me more baffled than satisfied, with more questions than answers… and so thoroughly unfulfilled in general, I couldn't sleep a wink.
My verdict. Watch it for my Coffee Prince, err Goblin, who doesn't disappoint…. or for a story that hooks you in like a line with fresh bait.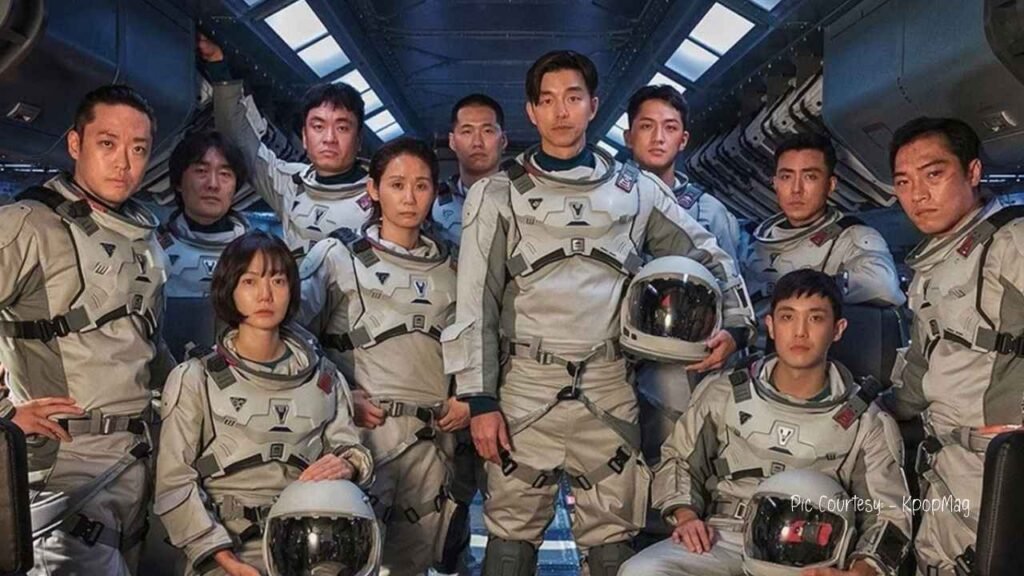 4. Squid Game: The Mega K-drama Hit of 2021
Starring: HoYeon Jung, Lee Jung-Jae, Gong Yoo, O Yeong-Su, Wi Ha-Joon, Lee Byung-Hun and others
This number 1 ranked 2021 Korean drama was a Netflix show that is still popular worldwide and seen by Kdrama loving people in 90 countries worldwide. It is a story about debt-ridden contestants participating in a game that they thought would win them 38 million Won, but turns out can also give them death. No more spoilers other than this, I promise.
But instead, I'd like to give you 10 reasons to watch Squid Games today if you haven't already.
1) It is a top-ranking Netflix original series, with a buzz that was on par with Game of Thrones. And this is fascinating enough since this is a Korean drama and not even an English one with worldwide language appeal.
2) The plot is criminally insane and keeps you on your toes at all times.
3) The story was initially written in 2008 and has faced years of rejection before being picked up to make this phenomenal series that truly captivated people around the world.
4) The series has several brilliant acting performances that won many awards, including Korea's first Golden Globe award won my O Yeung-Su.
5) The writer of the series Hwang Dong Hyuk is also the director of it, and this has ensured that everything has been portrayed exactly as he envisioned it.
6) If you like blood and gore, this series satisfies your bloodlust like little else, especially in foreign language dramas like this Korean show.
7) The series has both Korea's top actors as well as the relatively unknown newcomers and yet every single person on the cast has performed like a superstar, even foreign characters like Anupam Tripathi who went to become a lastingly memorable character after the series.
8) The sets, colors and the grandeur of the scenes really hook you in despite the minimal use of CGI.
9) Special attention has been paid to things like background scores, clothes and more. Even the faceless masked characters have been made memorable through the incredible detailing.
10) Even if this is not your preferred genre, especially if you prefer romantic dramas, medical dramas or historical dramas instead, the series hooks you in from episode 1. It is dark and dreary but still compels you to watch that one more episode to see what happens next.
5. The King's Affection: Best Historical KDrama 2021
Starring Park Eun-bin, Rowoon, Nam Yun-su and others
This is a classic historical drama that is full of romance, intrigue and secrets is a great watch from 2021. As is the case with most political, palace intrigue Kdramas, this period drama holds your attention through all the episodes right through to the end, though there are bits where the pace is slow and dragged. The end is satisfying too. And it is truly the kind of Kdrama you would like to binge watch as all 12 episodes in one single night perhaps. The show is about love, honor, dignity and has a healthy serving of emotional scenes and violence. Be aware, there are a few things in there that don't make complete sense, but hey, we don't mind these things in good Kdramas, do we?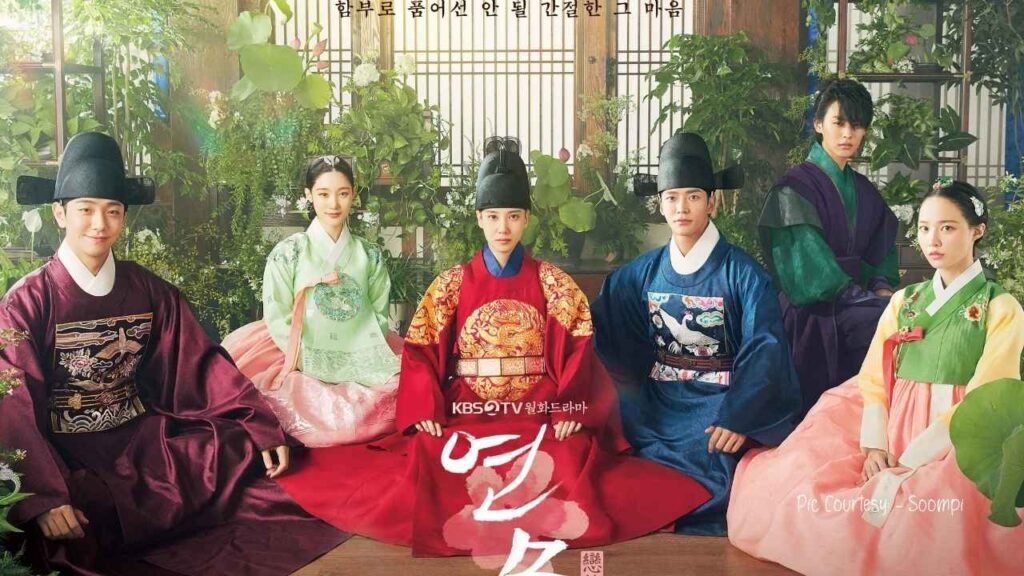 6. Hometown Cha-Cha-Cha: The 2021 KDrama EVERYONE Loved
Starring Shin Min-a, Kim Seon-ho and Lee Sang-yi
Hometown Cha-Cha-Cha captured many hearts and 2021 and is indeed one of the best ratings online and in Kdrama facebook groups. If you are looking for realistic, slice-of-life Korean dramas, this is the one to pick since it is a relatable drama that isn't too cringy. The drama has realistic conflicts and an overall feel-good positive feel. There is nothing that's too over the top here and even the acting of the lead pair is spot on and top notch. The real charm of Hometown Cha-Cha-Cha is its beautiful portrayal of life in the city in contrast with life in small towns.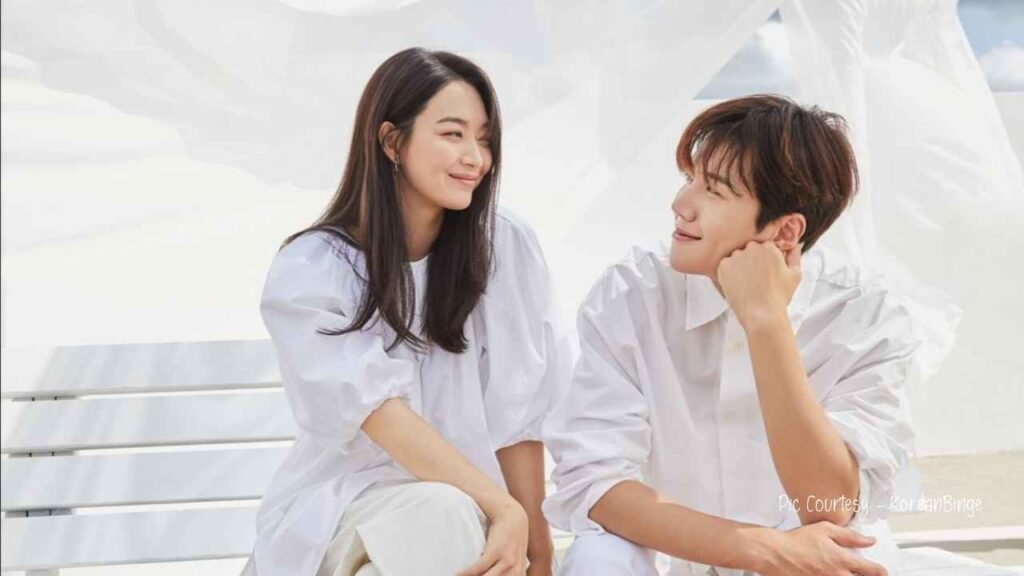 7. Single's Inferno: Best Dating Reality Kdrama of 2021
Cast: Lee Da-Hee, Hong Jin-Kyung, Kyuhun, Hanhae
Cast: Choi Si-hun, Kang So-Yeon, Oh Jin-Taek, Song Ji-a, Kim Heon-Joong, An Yea-Won, Shin Ji-Yeon, Kim Jun-Sik, Moon Se-Hoon, Kim Su-Min, Seong Min-Ji, Cha Hyun Seung
Singles Inferno is a Korean Reality show or rather a dating reality show, a relatively new genre for Kdramas. If you are into reality tv (sort of) or are into dating reality shows like Bachelor and Are You the One?, this one is something right up your alley. I'll be honest, when I started this one, I did not expect to stick right through to the end, but it is sure to have you hooked. If on nothing else then definitely on the concept and the absolutely stunning Korean men and women that have been cast in here. This is also a Netflix Original Korean Series and it is getting a lot of attention worldwide, thanks to Squid Games getting everyone interested in the phenomenon called K-dramas.
8. Dali and the Cocky Prince: The Sweetest 2021 Kdrama
Starring Park Gyu-Young, Kim Min-Jae, Kwon Yul and Yeon Woo.
In the true spirit of romantic Kdramas, this is a beautiful, sweet and swoon-worthy Kdrama with realistic character developments and cute characters. This is truly an old-school Kdrama that is predictable at times but stays true to the story and makes sense at most times. The female lead holds true to a genuinely likeable character and pulls off 'innocent' really well.
Watch this when you want to watch a light-hearted Kdrama that does not have any dangerous game, taboo subject, strange illness or more. It is a simple drama with a simple story and made in a very simple and sweet way.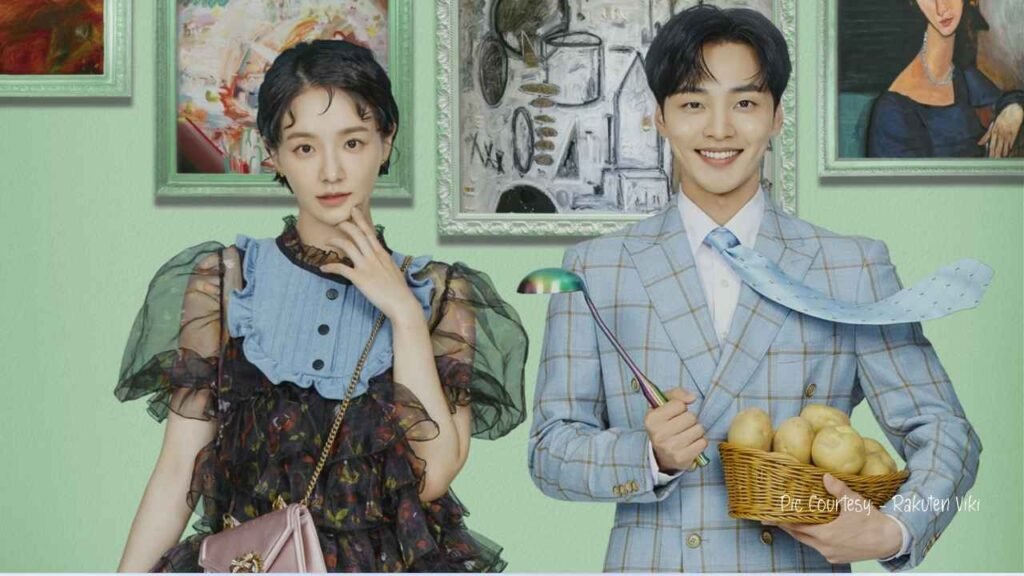 P.S this drama made quite a buzz with its product placements too. So if you watch this drama and are a fan of Korean skincare products and cosmetics, you might want to check out the Kahi Wrinkle Bounce Moisturizing Multi Balm Stick (9g 0.32 oz) that improves skin elasticity. To find it, just click the image below.
9. Yumi's Cells
Starring Kim Go-Eun of the Goblin fame, Ahn Bo-Hyun, Jinyoung and Lee Yu-Bi

This drama is available on iQiyi and is not streaming on Netflix. It is a psychological fantasy drama that shows the daily life of a Yumi who is a single woman doing an ordinary job according to her brain cell activity. This is more of a Rom-Com Kdrama (romantic comedy Kdrama) rather than a pure romance genre Kdrama. The drama has been picked up from a very popular webtoon and it has done full justice to it by keeping the animated cells to be just as lively and unique. It is a great drama that shows the reality of relationships and dating.
10. My Name
Starring Han So Hee, Ahn Bo-Hyun and Park Hee Soon

This crime action thriller is a quintessential K drama driven by the main female lead's quest for revenge. The drama follows Han So Hee as she joins a drug cartel as a police mole to find her father's murderer. The drama is tightly written and holds your attention almost through on through. There are elements in the drama that appear forced and dragged but it is supremely commendable that the lead actress really carries the show on her shoulders. That she is talented is yet again proven after she has impressed before in Korean shows such as The World of Married and Nevertheless.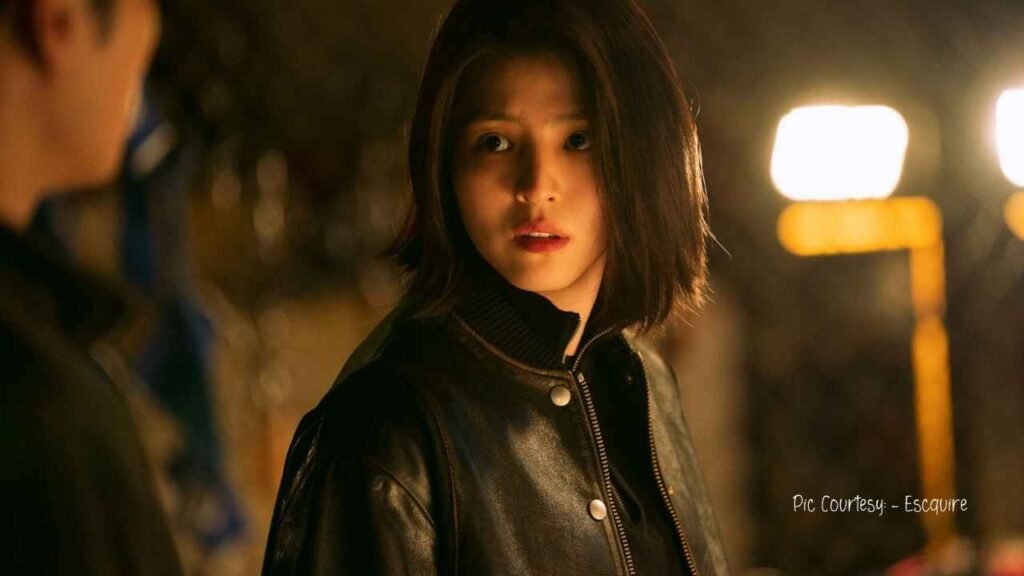 Other Binge-Worthy 2021 Kdramas to Watch in 2022
Other fab Korean dramas that lit up 2021 not just in South Korea but around the world on the top 2021 Kdrama list below:
Navillera starring Park In-hwan, Song Kang and Hong Seung-Hee
Bad and Crazy (currently ongoing drama) starring Lee Dong-Wook, Wa Ha-Joon and Han Ji-Eun
So I Married the Anti-fan (Romance/Drama) starring Choi-Tae-joon, Choi Soo-young, Hwang Chan-sung, Han Ji-an, Kim Min-kyu (classic Kdrama romcom adapted from a webtoon)
Vincenzo, a revenge K-drama starring Song Joong-ki, Jeon Yeo-been lawyer Hong Cha-young, Ok Taecyeon, Kwak Dong-Yeon. Have a look at Vincenzo Cassano's watch that retails for over USD 5000! – TAG Heuer Men's 'Monaco' Swiss Automatic Stainless Steel and Leather Dress Watch, Color:Black (Model: CAW211P.FC6356)
Taxi Driver, SBS drama now available on Netflix, starring Lee Je Hoon
Move to Heaven, a tear-jerker starring Lee Je Hoon and Tang Joon Sang
Beyond Evil is a police officer serial killer mystery drama starring Yeo Jin Goo and Shin Ha Kyun.
Youth of May, a medical school student drama starring Lee Do Hyun and Go Min Si
True Beauty, starring Moon Ga Young, Cha Eun Woo and Hwang In Yeop (True Beauty featured the expectational COLORGRAM Thunderbolt Tint Lacquer 4.5g – True Beauty K-Drama Makeup, Glossy Long Lasting Moisturizing Lip Stain (02 Heart Tok)
Try it. It may just look just as stunning on your as it does on the lead actress.
Mr Queen starring Shin Hye Soon, Kim Jung Hyun and Choi Jin Hyuk. This is by far one of my favorite 2021 Kdramas for 2021. It would have made number 4 on the main 2021 Kdramas list above but technically it is a 2020-2021 drama and that is the only reason to keep this one here.

Other South Korean dramas worth mentioning in the 2021 Kdramas to Watch today list are:

The Penthouse 3 starring Lee Ji-ah, Kim So Yeon, Eugene and Kim Young-Dae,

River where the moon rises starring Kim So-hyun, Na In-woo, Lee Ji-hoon and Choi Yu-hwa,

Mine starring Lee Bo-young, Kim Seo-hyung, Lee Hyun-wook and Ok Ja-yeon,

Our Beloved Summer starring Kim Da-mi (Itaewon Class) and Choi Woo-Shik,

One Ordinary Day, starring Kim Soo-Hyun and Cha Seung-Won,

Mouse, starring Lee Seung-Gi (Vagabond), Park Ju-Hyun and Kwon Kwa-woon,

My Roommate is a Gumiho, starring Jang Ki-Yong, Hyeri, Kang Han-na and Bae In-Hyuk,

Law School, starring Kim Myung-min, Kim Bum, Ryu Hye-young, and Lee Jung-eun,

Sell Your Haunted House starring Jang Na-Ra, Jung Yong-Hwa and Choi Woo-Sung,
Hellbound, starring Yoo Ah-in, Kim Hyun-joo and Park Jung-min
Move to Heaven starring Tang Jun-Sang, Lee Je-Hoon and Hong Seung-Hee

and Imitation starring Jeong Ji So, Lee Jun Young, Park Ji Yeon and Jeong Yun Ho.
If your list differs from mine, do share your thoughts about what you think will be the best Kdrama of 2021.